Quick Financial Overview
Get an overview of the company's financial health across important financial metrics through ShareInvestor's smiley faces with insights (eg. Decreasing revenue in last 2 years)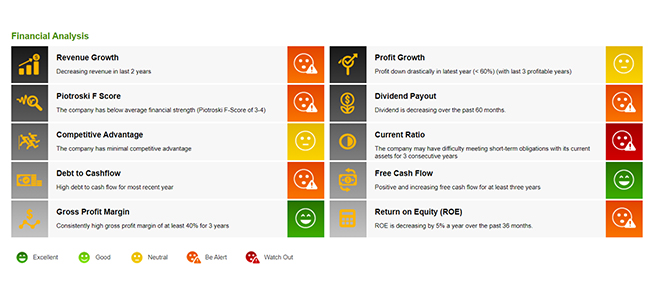 Access Comprehensive Financial Data
No more poring through tons and tons of financial reports. Glance through the past 10 years' financial data in 1 single swoop!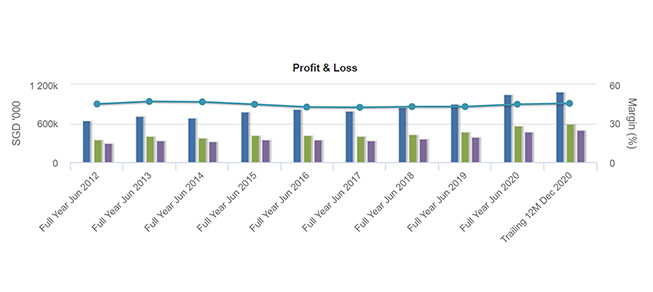 Screen for Investing Ideas
Explore our range of pre-set screening criteria to find stocks of all types, from dividend to growth to turnaround, in a matter of clicks. You can even fine-tune and create your custom DIY screener with more than 100 metrics from our database.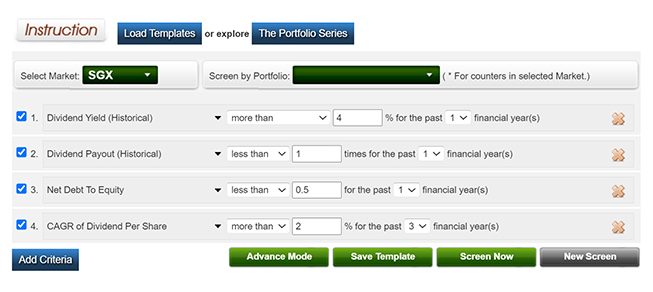 Easy Portfolio Monitoring
Keep track of all the latest happenings like corporate actions, breaking news and even analyst consensus. Compute your portfolio's overall performance and sector allocation in 1 single place.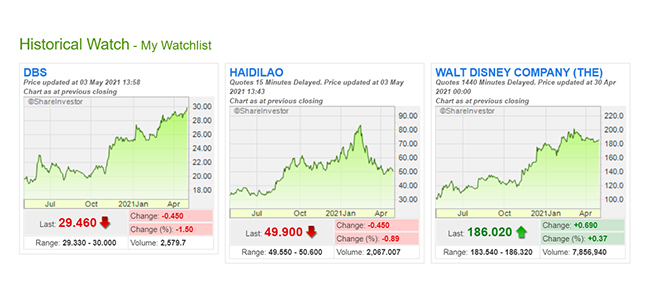 Analyst Consensus Estimates
Want to know if a stock is a Buy or Sell without doing all the hard work? You can lean on the analysts' recommendations and average target prices for stocks across 7 markets.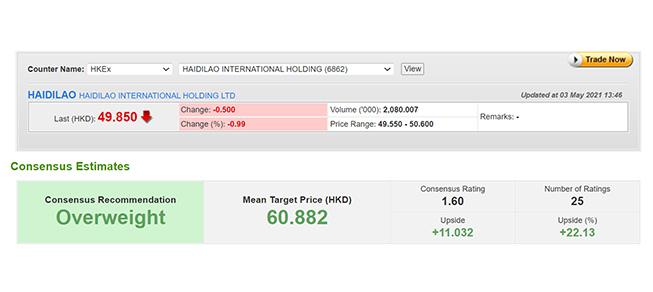 Track the Insiders
Insider trading activities are made by substantial shareholders and directors who know the ins and outs of the business. Now you can track all the transactions to be on the same page as the insiders.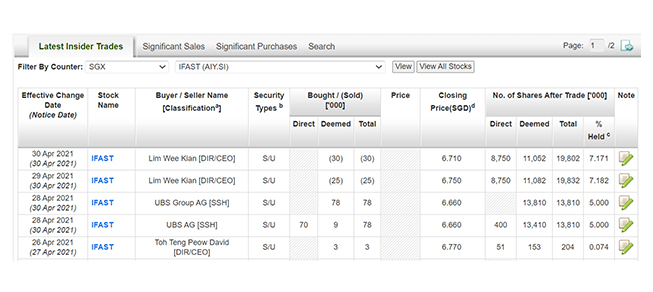 Robust Charting Tool
Identify trading opportunities in price trends and chart patterns with C2 Chart. This comprehensive and customizable charting tool allows you to plot indicators, chart events and compare stocks in one single frame.